Why Your POS System Could Make or Break Your Omnichannel Digital Experience
Every omnichannel strategy talks about customer data platforms, change management, and other key changes that brands need to make. But with big, prominent elements of a digital experience project to tackle, it's easy to overlook one of the most critical elements: a point-of-sale (POS) system. A true omnichannel digital experience will break without the right POS, which is the hinge connecting a great customer experience and your back-end data framework.
While POS systems appear as just a means to an end, they are intricately tied to every other part of a digital experience. Unfortunately, because POS systems aren't flashy technology, they're often treated as an assumed part of a commerce experience and aren't prioritized. But there's no point in getting someone to the end of the funnel if they're just going to abandon their cart because the checkout experience wasn't convenient enough, something 97% of customers report doing regularly.
The Weak Link That Breaks the Chain
Many omnichannel businesses started with one purchase channel and one customer experience, from brick-and-mortar shops opened a hundred years ago to hot new e-commerce brands launched last year. As these brands expand, they add new POS capabilities—often one for physical retail and one for online retail. The problem with this bifurcation is that customers don't see channels, they see brands.
This has led to a rise in new, cross-functional commerce demands. This includes buying online to pick-up in store (BOPIS), reserving online to purchase in store (ROPIS), and additional forms of endless aisle purchasing where customers shop in-store but order from a company-wide inventory base that gets shipped later. The same goes for returns, where customers want the choice of how and when they return products, matching an experience they get from Amazon.
When customers want to purchase from a business, they only care about which method is convenient for them. For example, BOPIS is picking up major steam, with 79% of retailers having plans to implement it before the end of 2020 and another 10% having plans to implement it before the end of 2023, according to Forrester's report Envisioning the Future of Omnichannel Commerce. From there, new differentiated buying experiences—like SMS-based commerce, conversational commerce, and integrated purchasing through partners and content—put additional demands on POS systems to work cross-functionally and integrate seamlessly with new technologies.
With the growing desires of customers to be able to buy in these new cross-channel ways, the worst thing you could display online or tell a customer in-store is that they need to move to a different system to give you their money. That point of friction will not only cause lost revenue, but it will also ruin your perfectly orchestrated customer journey right at the most critical step. Unfortunately, that's precisely what happens with most legacy POS systems. Because they were built for individual use cases, not integrated omnichannel systems, they can't handle what seems like a logical request when viewed holistically. A POS needs to operate with a whole-company perspective instead of a channel-only one.
The fact that many omnichannel retailers still use siloed, legacy POS systems is likely a strong contributing factor to the fact that only 6% of companies offer "very consistent" omnichannel purchasing experiences, according to the Envisioning the Future of Omnichannel Commerce report. It's not that brands don't want to provide a great experience, it's that POS systems are the weak link breaking the chain.
case study
120% Conversion Rate
Discover how Harry Rosen grew their conversions through a digital experience that enhances their high-end in-store experience.
Read the case study
The Need for a Consolidated POS
As brands add more purchasing methods—from physical retail to partnerships and e-commerce—a consolidated POS system is critical for two reasons: first, consolidation helps with data analysis, internal efficiencies, and inventory planning. It enables companies to truly understand where products are being ordered from and where they end up. Second, consolidated data gives brands a customer-centric orientation, which can inform strategy, user experience design, and marketing efforts.
A consolidated POS breaks down data silos internally while creating a better customer experience externally, resulting in three key opportunities:
Revenue and profit: 80% of companies with a connected omnichannel purchasing experience saw increased revenues and 72% saw increased profits, according to Forrester's report Mastering the Art of Omnichannel Retailing.
Cost savings: Omnichannel purchasing and fulfillment means less money spent on manual data consolidation and lower inventory management costs.
Back-end efficiencies: A consolidated POS means that all customer data is in one database, making it easier to hold centralized inventory for shipping versus inventory in physical locations.
A great example of the difference a POS makes can be found with UNTUCKit. UNTUCKit saw all three benefits when the company replaced its siloed POS with a consolidated system. Having started as an e-commerce company selling button-down shirts meant to be worn untucked, the brand quickly expanded into physical retail, moving into over 70 locations. Becoming truly omnichannel was a key priority for UNTUCKit, but its POS system was siloed across the business and was hampering the overall customer experience.
A critical goal for UNTUCKit was to regain the agility it had as a small, nimble e-commerce startup. In particular, company leaders wanted to improve a customer's ability to purchase from any store they wanted while still having BOPIS and endless aisle options to make purchasing quicker. And on top of speed, leaders also wanted to increase inventory management efficiencies. The company achieved this by using a consolidated POS system to bridge the purchasing experience across its centralized inventory, online store, and physical retail locations.
The button-down retailer opted to use an omnichannel store solution by NewStore, integrating a consolidated POS and endless aisle with the rest of the organization.
After implementation, UNTUCKit saw improvements to revenue, store associate efficiency, employee engagement, and customer experience.
Not only were store associates able to complete purchases more quickly for customers, resulting in a better customer experience, but they also got a full view of inventory across the whole organization, meaning customers could purchase from one store but get access to every store's inventory. The change also increased employee engagement, as store associates reported that the new consolidated system with endless aisle made their jobs easier and helped them become more productive.
Building for Customers
As brands have evolved to expand across physical retail and e-commerce, technology has become siloed between those experiences. And while those silos are coming down now, legacy POS systems remain a critical, often overlooked weak point that can ruin a customer's experience just as they are ready to purchase.
With a consolidated POS, brands are free to engage with customers in new ways. Whether that's adding purchasing channels or responding to the latest trend to differentiate your customer experience, make sure your POS system empowers a customer-centric data view and is flexible enough to be ready for whatever channel comes next.
With the level of business and technical complexity that an omnichannel retail experience demands, you need a commerce architecture that is built for complexity. Learn more about the building blocks of composable commerce and how a modular architecture helps businesses manage complexity.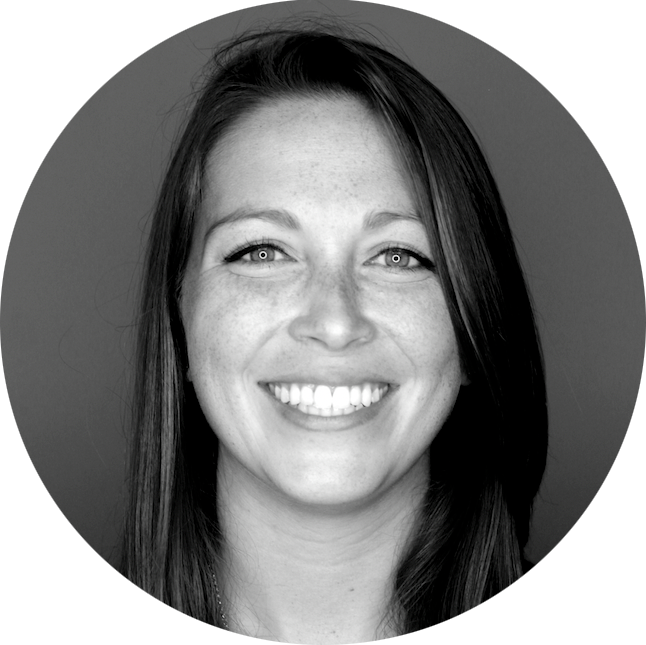 Jennifer Hileman
Senior Channel Manager, Retail Data Platforms, Myplanet
Jennifer leads the Retail Data Platform Engineering practice at Myplanet, helping retailers future-proof their omnichannel retail operations. Her expertise in commerce modernization approaches helps brands unlock the agility and flexibility required by the increasingly complex retail data environment. Jennifer collaborates with best-in-class technology partners in areas such as OMS, POS, clienteling, payment, and cloud services.

Subscribe to Our Newsletter
Sign-up for our industry newsletter to learn more about composable commerce.

Featured Partners
Accelerate your brand using best-in-class technologies for commerce, customer data, and omnichannel retail.