Bridging the Gap Between Physical and Digital Retail
In "The Role of Physical Retail in the Digital Age" we established that brick-and-mortar stores can play a vital role in the success of a brand. The caveat, however, is that they should be part of a system in which all channels contribute to a unified and consistent customer journey.
"The beginning, middle, and end of building a successful retail strategy is putting people first," says Ron Thurston, retail mogul and author. When it comes to the role of the physical store in the customer journey, associates are a store's most important asset—not only for facilitating and fulfilling the increasing rate of transactions that happen within stores, but also for driving brand loyalty and future purchases. Bearing this in mind, let's take a look at how brands can empower their associates.
Tech-Facilitated Associate Empowerment
With the proliferation of curbside pickup and in-store kiosks, many associates are already equipped and familiar with retail commerce technology, but there are still ways that technology can help associates deliver more meaningful experiences.
Take customer data, for example. By leveraging a customer data platform (CDP), employees can have a 360° view of customers, segments, and audiences. CDPs pull in data from across channels, so associates will have visibility on the customer's entire journey from in-store and beyond. 
This takes us back to the idea of a seamless, omnichannel experience where technology not only bridges in-store and online customer interactions, but also empowers associates and elevates the brand. With access to information like previous purchases and style preferences, associates can enhance the overall customer experience by providing relevant, data-backed service.
This engagement isn't limited to conversations in-store. By putting customer data at the fingertips of the associates, you can enhance your clienteling and service strategy by empowering your associates to do things like:
Create baskets for customers to one-click purchase
Communicate with customers about tailored loyalty program perks/promotions
Offer data-informed product recommendations that complement items from previous purchases
Set up appointments for customers to come in and shop
Use mobile POS to maintain tailored customer service
Merge online offerings with in-store locations to provide an "endless aisle"
Sell inventory regardless of the location
Allow customers to quickly and easily return items
Traditionally, this data has been rather siloed, existing across systems like CRMs, DMPs, POSs, and contact centers. However, by funneling this data into a single source of truth like a CDP, associates can draw actionable insights from their customers, leading to a deeper and more personalized experience for the customer.
So where do we go from here? How do we assimilate these features into a commerce system?
Building a Better Commerce System
According to the Harvard Business Review, "The omnichannel strategy hinges on the idea that providing a seamless shopping experience in brick-and-mortar stores and through a variety of digital channels not only differentiates retailers from their peers, but also gives them a competitive edge over online-only retailers by leveraging their store assets." This omnichannel strategy, however, must be built on a commerce system that can properly integrate these channels.
By adopting a modern, composable approach to your commerce tech stack, you have the freedom to assemble a best-for-me solution that targets your specific business needs, regardless of your verticals or channels. In contrast to traditional systems, which typically rely on one vendor or non-headless architecture, a composable commerce architecture allows you to build the commerce system you want using best-in-breed components that target a specific business function.
While critics of composable commerce might argue that such an approach is complicated, it's worth noting that composable commerce is predicated on the tenets of modularity, openness, and business-centricity. The second principle in particular speaks to the idea of interoperability between vendors; in other words, vendors within the composable commerce ecosystem provide built-in integrations and support, which allow for far easier integration and communication across technologies.
It's also important to note that composable commerce architectures aren't appropriate for every business. Businesses that face a certain degree of complexity require adaptable architectures. This complexity might take the form of multiple currencies or even omnichannel services like buy online, pick up in-store. Regardless of what form the complexity takes, a modular and composable architecture is designed to allow for richer and seamless customer journeys, greater brand scalability, and enhanced cohesion across business teams.
For brands operating under a monolithic system, adopting a composable commerce architecture might require a more extensive tech overhaul—but as daunting as that prospect might be, you can do it incrementally, implementing new modular technologies as you go.
case study
120% Conversion Rate
Discover how Harry Rosen grew their conversions through a digital experience that enhances their high-end in-store experience.
Read the case study
What's Next?
If you're dealing with business complexity and need help figuring out where composable commerce fits into your plan, you can learn about where and how to get started. And even if you're simply interested in understanding the evolution of digital commerce, you can read more about the origins of modern commerce.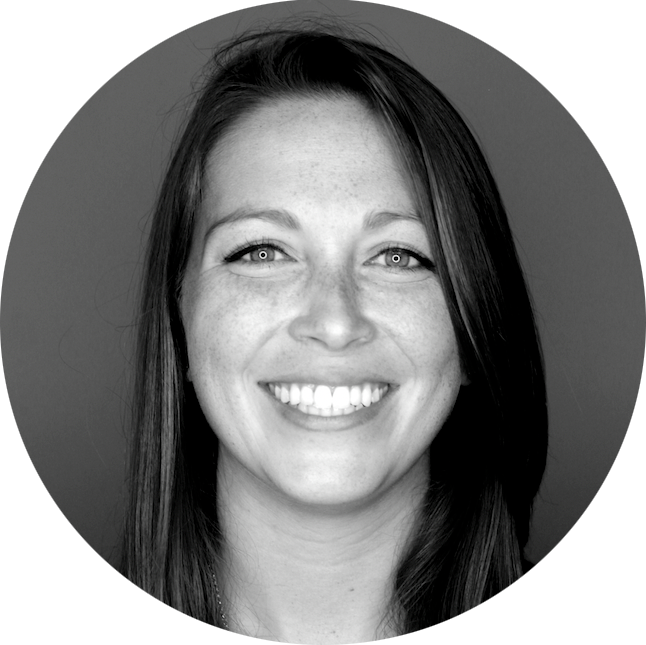 Jennifer Hileman
Senior Channel Manager, Retail Data Platforms, Myplanet
Jennifer leads the Retail Data Platform Engineering practice at Myplanet, helping retailers future-proof their omnichannel retail operations. Her expertise in commerce modernization approaches helps brands unlock the agility and flexibility required by the increasingly complex retail data environment. Jennifer collaborates with best-in-class technology partners in areas such as OMS, POS, clienteling, payment, and cloud services.

Subscribe to Our Newsletter
Sign-up for our industry newsletter to learn more about composable commerce.

Featured Partners
Accelerate your brand using best-in-class technologies for commerce, customer data, and omnichannel retail.